Communities bringing farm surplus to those who need it.
No good food should go to waste!
To ensure healthy, nutritious, fresh produce is available free of charge to any person experiencing food insecurity across Cornwall and to reduce farmed food waste.
Fresh fruits and vegetables are going to waste. Thousands of hungry people in Cornwall are in need of nourishing, healthy food. Gleaning Cornwall works to reduce farm waste, rescuing produce so it ends up on hungry peoples' tables, instead of in a landfill or rotting in the field. But, we don't do it alone. Thanks to our dedicated team of volunteers, growers and financial donors, Gleaning Cornwall, brings apples, squash, tomatoes, broccoli, carrots, potatoes, cabbages and many other kinds of healthy fruits and vegetables, completely free of charge, to organisations feeding our hungry Cornish families. We can do more. There are many ways to get involved, working together we can continue to rescue hundreds of tonnes of healthy food for hungry people…
Volunteer and join the green revaolution!
Currently delivering to more than 80 locations in the county, 22 of which are faith organisations, 11 are Trussell Trust food banks, 11 are community ladders, 4 community fridges and 34 other organisations plus around 30 organisations who receive our produce indirectly.
Through figures provided by these organisations, it is estimated that our produce contributes to feeding over 12,000 people
A lot of our more hardy veg are still in the fields and our fantastic volunteers have braved the mud and the weather, filling hundreds of crates each week with food that would otherwise be ploughed back into the ground.
Founder, Fundraiser & Manager
"Gleaning makes sense, has taught me a great deal and is such fun. The team and volunteers are awesome and I will do all I can to keep us going."

Distribution and logistics
"For me, Gleaning Cornwall is about communities coming together for the good of all. My background is in community work and I believe society is only as good as its weakest member."

Key Coordinator & Social Media Manager
"I've come to gleaning from the colourful and diverse world of festivals, where flexibility & thinking on your feet are essential skills due to ever changing situations . Gleaning is much the same vibe, seeing an opportunity to rescue good quality waste food, actioning a team, and getting it out quickly to those in need. Simple and effective."
Mid Cornwall Assistant Coordinator
"I joined the gleaning network team as a volunteer because I wanted to help, in a practical way, move produce from field to fork. My background is in education and working with young people."

South East Cornwall Co-ordinator
"I love gleaning as it's such a great way of reducing food waste and delivering it to the people who need it most, whilst meeting new people and bringing communities together. I mean what's not to love! When not gleaning I'm growing small scale organic vegetables for a local veg box scheme!"
Falmouth Co-ordinator
"I am proud to be part of the Gleaning Network. Locally sourced, fresh produce should be accessible to everyone. My day job is as the grower on a market garden but I have also worked as a cook."

North Cornwall Co-ordinator
"A good friend led me to find out more about gleaning as they thought it was right up my street. They were right. It's an honour to be a part of the team. I run my own veg box scheme, in between homeschooling my children."

St Newlyn East Volunteer Coordinators
"We love organising gleans as it's great to see a group of like minded people in a field saving food from waste. and it going off to foodbanks and other food distributors. So we are not only saving food but helping others. It gives you a really good feeling being in the field, in the fresh air helping others."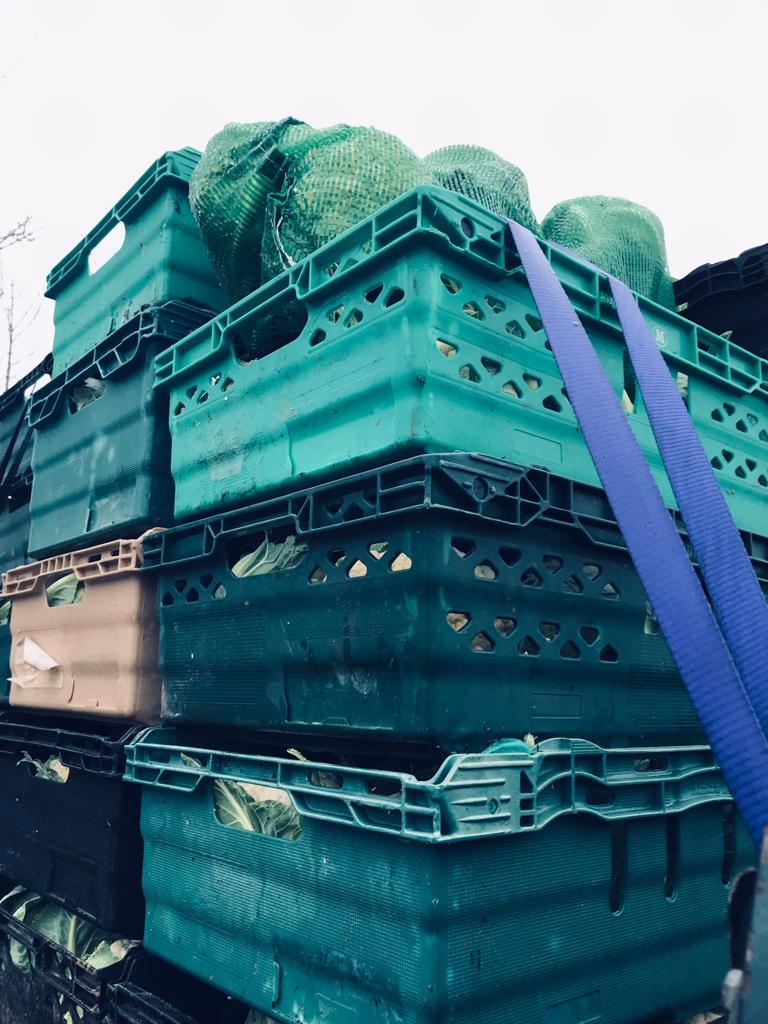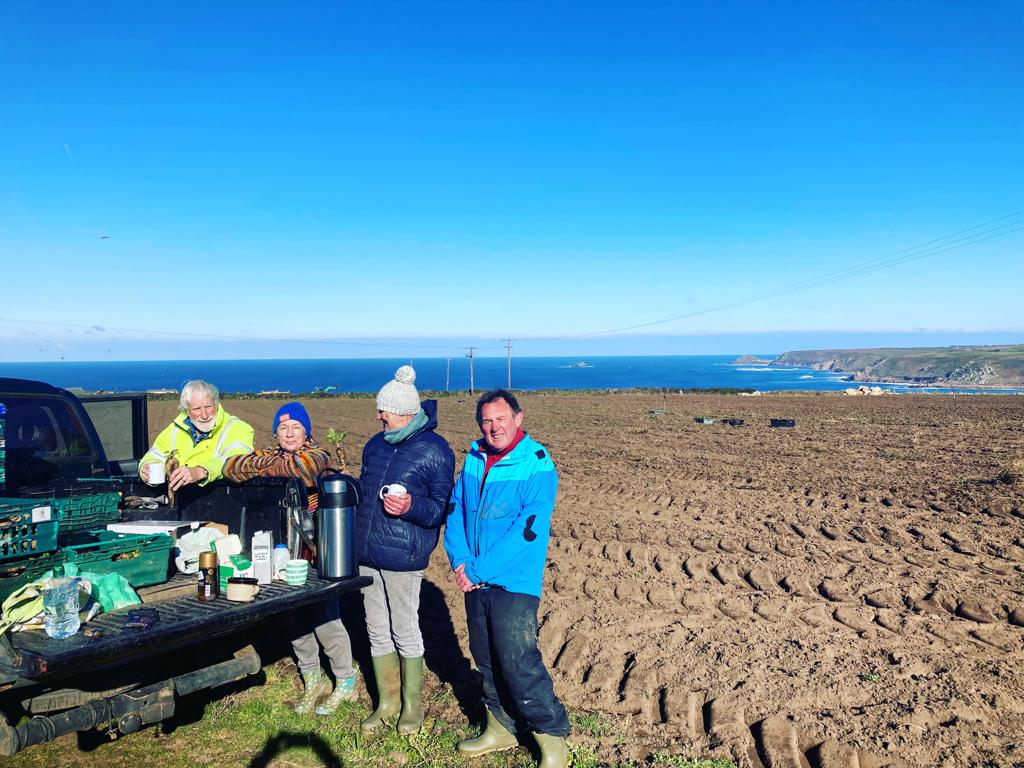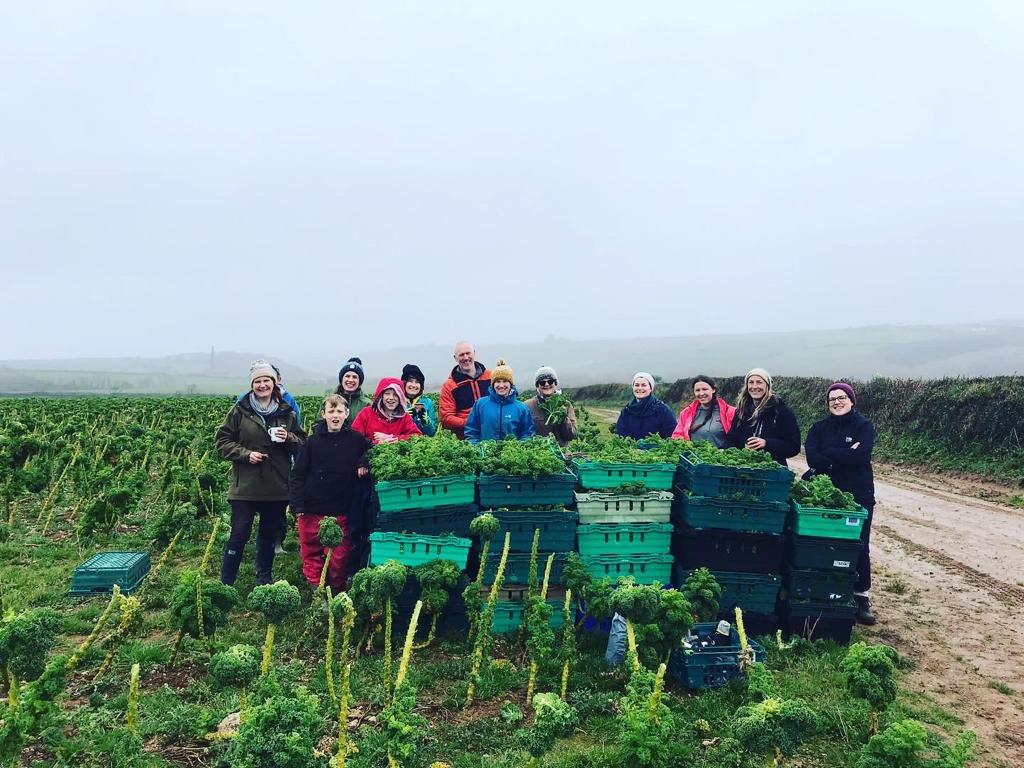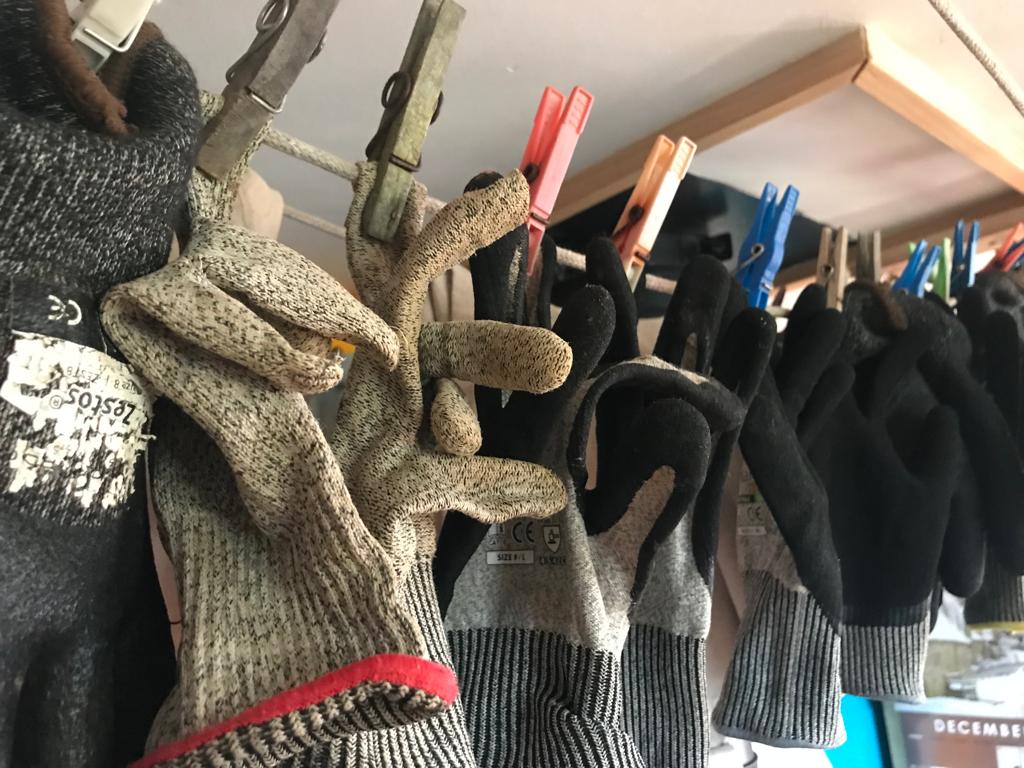 A week in the life of a Gleaning coordinator
By Jeni Duncan, Mid Cornwall Gleaning coordinator
Hi I'm Jeni and I joined the gleaning network in September 2021 after discovering an advert for the role of area coordinator on Social Media.
My first glean was coordinating the harvest of a huge glut of courgettes along with my fellow coordinator Kels . We were both incredibly keen to get involved, not least as food poverty was beginning to soar within the County and  U.K. wide.
Living in Cornwall, located closely to some of the biggest producers, and seeing crops in the fields that were seemingly going to waste or being ploughed in, it felt like the ideal opportunity to make a difference, and help my local community.  
My background  is in the events industry,  having worked at festivals across the UK for nearly 3 decades. The majority of the roles I've encountered over the years have required a good level of organisational, logistical, and communication  skills,  alongside a love of the outdoors in all weathers.   I was destined to fit in with the Gleaning Cornwall Network.
So my role as a coordinator involves various elements but typically my week goes a bit like this:
On a daily basis there are WhatsApp messages to attend to, emails that need replies, as well as checking in with our Administration & Distribution Manager to chat about any new charities, or sources of gleaning.   Then there's driving out to different locations to collect vegetables gleaned from other areas and distribute locally to me.   Or I may be chatting with the press or writing something like this to add content to our website!
I usually message  farmers and field managers in my area mid week to enquire about any fields of produce that have been harvested  and are now ready to glean. 
Generally I will be sent a pin drop to a location, and now it's time to don my 'Challenge Aneeka' outfit, dashing off in the trusty pick up to look at a field.
Recceing allows me to see if any spots have a better quantity of quality of produce than others. I'd also be checking the road to see the access and what the parking looks like for our volunteers . 
Is it safe? 
Is it easy for them to find?
Do I need to take pics to aid navigation?
Next job is to contact Teresa , who along with a long list of other roles is the person who organises our distribution. Teresa will contact charities up and down the county asking their requirements for this particular vegetable.  
Next,  contacting volunteers via Social media and emails, inviting them to join us at the glean, giving date, location, time and weather so they know to bring waterproofs and wellies…or sun hats and suncream…or both!
Gleaning day I'm up and at it early doors!
There's the pickup to pack with all manner of crates or sacks depending on the produce, PPE, hot flasks, snacks, drinks, waterproofs, wellies and tarpaulins and ratchet straps!
It's always such a joy to arrive to the field on glean day, the journey often takes me to hidden places, with stunning views, and early in the morning there is always an abundance of wildlife to catch a glimpse of.
On arrival its  great welcoming our trusty volunteers, who arrive with happy smiles, eager to scoop up kilos of vegetables. Everyone is  keen to know how much produce there is to harvest that day so there is a goal to work towards.
When new volunteers arrive It's my job to show them how to pick carefully and safely using the PPE gloves and knives, the way we pack our crates or sacks, not overfilling so they are safe to lift. We pick our way methodically through the fields aiming to not miss anything of use.
I will also be constantly monitoring my phone to ensure I can guide to the field anyone who may be lost, although this happens rarely.
Once everyone is happily cutting veg, there are  photos to be taken for Social Media posts or the website, checking that folks are happy and have enough sacks or crates, or driving to collect full sacks from the field to count. All produce needs to be weighed, so I weigh a few bags or crates and take an average.  These figures, along with other stats, are needed for ongoing funding applications. 
There's often a change in orders on the day, so I will be keeping an eye on distribution to ensure no organisation or charity's order is missed.
When we've been going for an hour or so we'll stop for a break.  Out come flasks and snaky treats for a well earned tea break,  also an opportunity to chat, socialise,  and enjoy the scenery. Often we are blessed to have long vistas or seascapes, Cornwall is a beautiful county with stunning countryside flora and fauna.  Some of our volunteers have been gleaning for over a year now and have become friends.   Most also carshare, so there is a real social aspect of coming to a glean, its really lovely to see this, especially as we formed not long after the Covid pandemic.
After tea I will have done a count up so we know how much more there is to pick or cut, and we will keep going until we have the correct amount ordered by each charity.
Most gleans are around 3-4  hours from start to finish for the volunteers.
Often volunteers often offer to distribute to a charity who have ordered in their area, this is hugely helpful as it keeps our food miles to a minimum.
Vehicles are packed,  goodbyes said, and the lovely volunteers head off.
Next for me is packing the trailer that takes produce to the Hub in Roche with our amazing volunteer distribution driver Jim, or "proper Jim" as we fondly have named him. From here food is distributed, to the North and East of the county by other  gleaning coordinators, charities and volunteer drivers. I will then head off with the remaining produce to deliver to any other charities who are in need.
Once deliveries are complete I can message charities to come and collect  orders from their local Hub.  We often see produce moving from field to plate in 24 hours, which is great as it means the vegetables withhold optimum nutritional value, this is essential to the well-being of recipients.
On arriving home, it's unpack the pick up, wash the gloves, knives, cups flasks etc.,  refill the tea/coffee and treats ready for the next glean.
If its been a wet glean,  there will be muddy boots and waterproofs to hose down and the pickup to be jet washed too.
The end of the day is for posting thank yous to the farm that offered the produce and to our wonderful volunteers, adding photos of the glean.
Finally put my feet up and have a well earned cuppa!
We appreciate your financial support
If you are able to give to Gleaning Cornwall at this time – thank you so much!
People give to Gleaning Cornwall in many ways. We are thankful for all the practical support, gifts of time, heart and energy by all our 300 strong volunteer team members. Their gifts are without numbers. None of our volunteers are paid and we would not be able to run Gleaning Cornwall without them.
So far this year we have donated over 70 tonnes of veg to feed people in food poverty
Our current needs
    One off donors, winter brings the heaviest expenses as we try to get veg out of wet, windy and muddy fields
    We are hoping to increase the number of regular monthly donors. This gives us some financial stability and helps us plan for the future
    The day-to-day costs of running Gleaning Cornwall have increased in line with rising costs of living and inflation.
Where does our funding come from?
    Funding applications
    Donations  from individuals
    Donations from organisations who appreciate the work we do
How are donations used?
    Running cost of the 2 4×4 trucks we use to get veg out of the fields
    Salaries (currently, 6 part-time gleaning coordinators)
    Millage expenses for volunteer drivers to distribute veg
    First Aid, Manual Handling and Health & Safety Training
   Insurance
   Equipment
Gleaning Cornwall runs entirely on donations. Your donation ensures local surplus produce gets to those most in need. All food is given to organisations feeding people in food insecurity, we never make any charge
Ways to Donate to Gleaning Cornwall
Paypal

You can use the Paypal donate button on this page.
Gleaning Cornwall is run under the financial umbrella of Regenerative Food and Farming Community Interest Company and whilst 100% of you donation will go to Gleaning Cornwall, Regenerative Food and Farming CIC administer this on our behalf.
Through your Bank
You can  email
 gleaningcornwall@gmail.com  and we can send you bank  details of where to set up payments
ONE OFF OR MONTHLY DONATIONS
We appreciate any regular giving as it helps us plan ahead and cover general costs and salaries.
Thank you for your support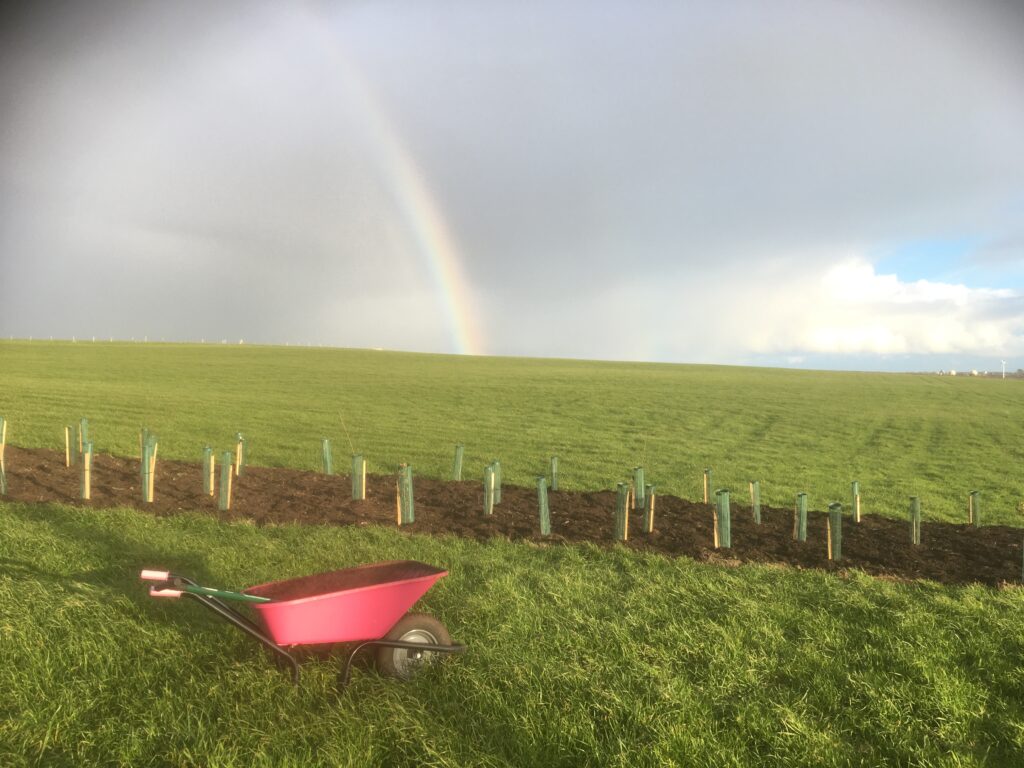 Trees are good- trees are good! (-:
Thanks to the Lottery we have been awarded some funding to plant shelter belts on the farms that have helped us with produce to pick up or harvest. We may extend this to other farmers, once all those we are currently dealing with, have been planted and if money allows. We do this in conjunction with the Forest for Cornwall team at Cornwall Council who provide us and the farms advice.
Our second shelter belt was planted at a mixed farm near Sennan, with the help of Forest for Cornwall.
We thought this a nice way to thank those kind farmers, that allow us on their land.
The world is increasingly having to cope with weather extremes and in Cornwall we seem to now have long dry spells in the spring, plus more flooding and winds in the darker months.
Shelter belts not only help with water filtration, though herbal ley strips and field margins can be better, but also help protect crops and livestock in extreme winds. They can increase grass yields in
Gleaning Cornwall - making a massive impact on food poverty
Thanks to farmers across Cornwall, teams of volunteers have been out in all weathers, cutting and filling crates with surplus veg throughout the winter. But where does that veg go and what impact does it have?
The image of soup kitchens for the homeless is much outdated. For many low income families, this is the new norm. From the handful of organisations scattered across the county, this has now grown at a frightening rate. With Gleaning Cornwall now in contact with over 100 organisations across the county and demand now also coming from as far away as Plymouth, we offer free fresh produce to feed those in need. The divide between rich and poor has never been wider! Through figures provided by these organisations, it is estimated that our produce contributes to feeding over 6,000 people each week.
Gleaning Cornwall endeavours to get fresh local produce to as many of these people as possible thorough our growing network of volunteers across the county. Right now we are in what is traditionally known as the farming famine season. Last year's crops are mostly over, fields are being ploughed and new crops sown. But a few of our more hardy veg are still in the fields and our fantastic volunteers have braved the mud and the weather, filling hundreds of crates with food that would otherwise be ploughed back into the ground. This March alone they have gleaned 5 tonnes of potatoes, 327 crates of cauliflower, 109 crates of cabbages, 211 crates of spring greens and 60 sacks of leeks. Our volunteer drivers have distributed this huge haul of veg out across the county, benefiting people from Penzance up to Bude, from Plymouth down to the Lizard and from, Newquay across to St Austell.
The stark reality of food poverty in our county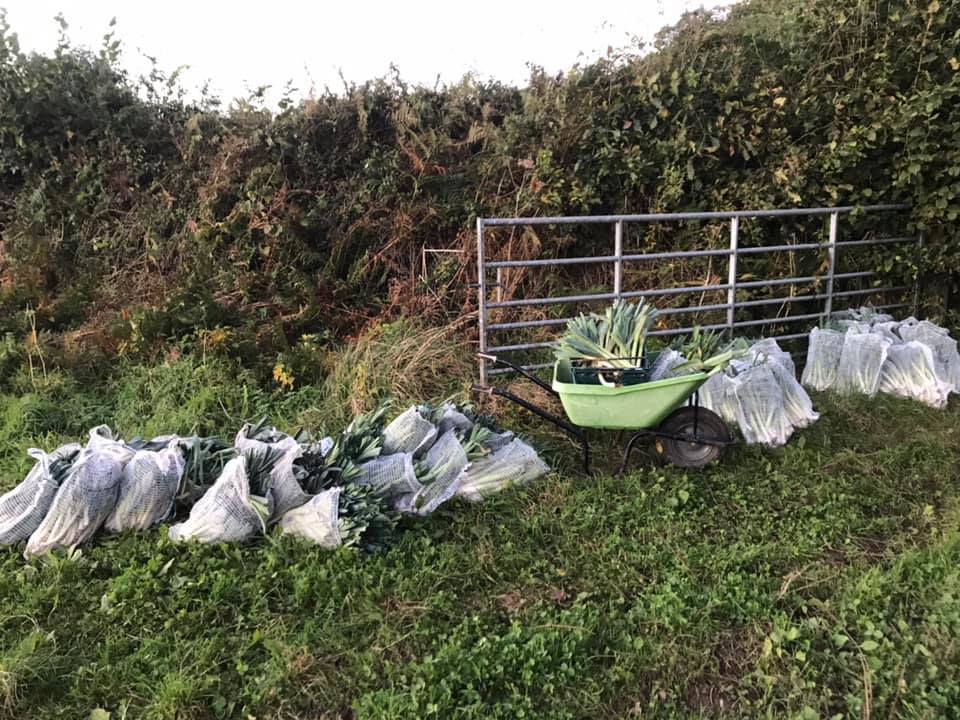 Coming to a field near you very soon!
Following a successful crowdfunder we are humbled by the generosity of our supporters and would like to say a huge THANK YOU to everyone who has donated during December 2021 to help us raise funds.
We are working right now to buy 2 4×4 vehicles and trailers so that we can get in on the muddy fields to bring even more veg to those in need. We hope to be on the road in the next couple of weeks. If anyone has an ideal donor vehicle that would fit our needs or if you're a garage owner or mechanic that would help us source a reliable vehicle then please get in touch
To everyone who believed in this project and supported it, THANK YOU from all of us at Gleaning Cornwall!
Wow, what an amazing bunch of volunteers we have! Watch and enjoy our Gleaning Flashmob in fields across the county as they dance to Irene Cara – Flashdance What A Feeling. With just 2 weeks to go we are just over half way with our Crowdfunder, so please share, share share and get everyone you know to donate to our much needed crowdfunder https://www.crowdfunder.co.uk/cornwall-gleaning-network-vehicle-fund
Gleaning Cornwall - Vehicle Fundraiser
Gleaning Cornwall is in need of 2 suitable 4×4 vehicles to aid us in gleaning ever increasing amounts of veg from local farm fields. Our Crowdfunder is now live, read more about it here or hit the donate button. Thank you to everyone who has donated so far, together we can fight food poverty
Our volunteers have been hard at work gleening fruit and veg across mid and west Cornwall but we need to grow our team. So far this year we have rescued over 35 tons of produce that ordinarily would have rotted in the field. This has provided a vital lifeline to families accross the county who are facing food poverty.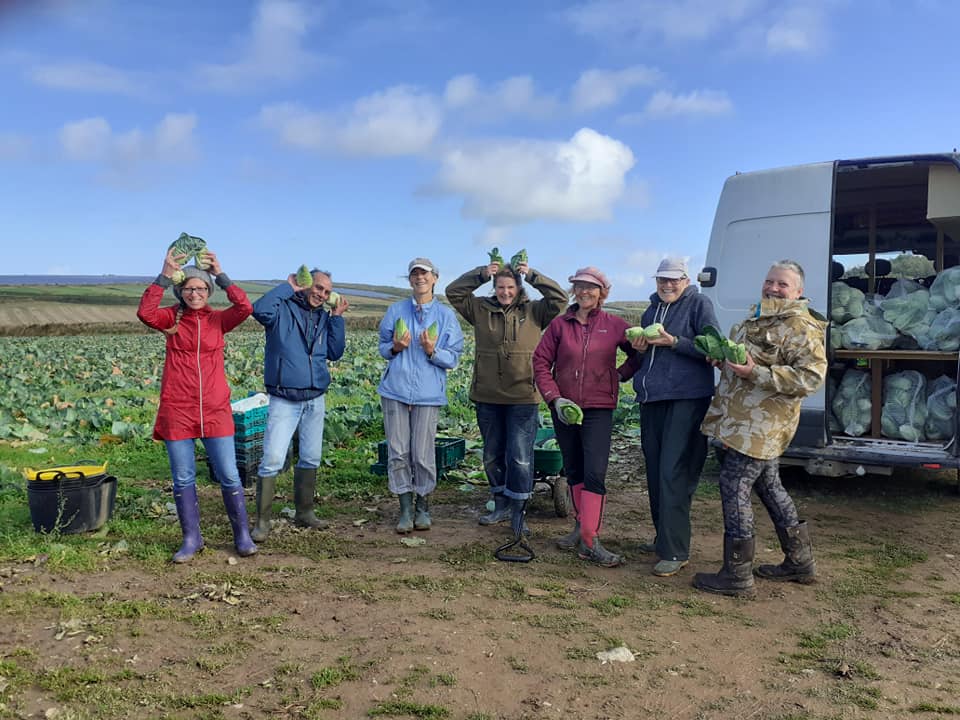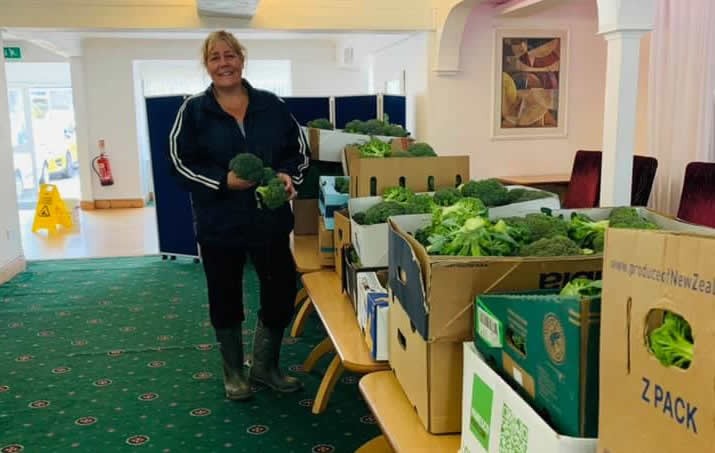 Ensuring food goes where it's needed most
The Gleaning Cornwall network supplies fruit and vegetables to around 100 charities, organisations and volunteer groups who are working hard to ensure those facing food poverty don't go hungry.
I am so glad that have been able to be a Gleaning volunteer. I really wanted to do something that would mave a difference but also something that would give me a chance to meet up with others who were concerned about food waste and also the dreadful explosion in the need for food banks.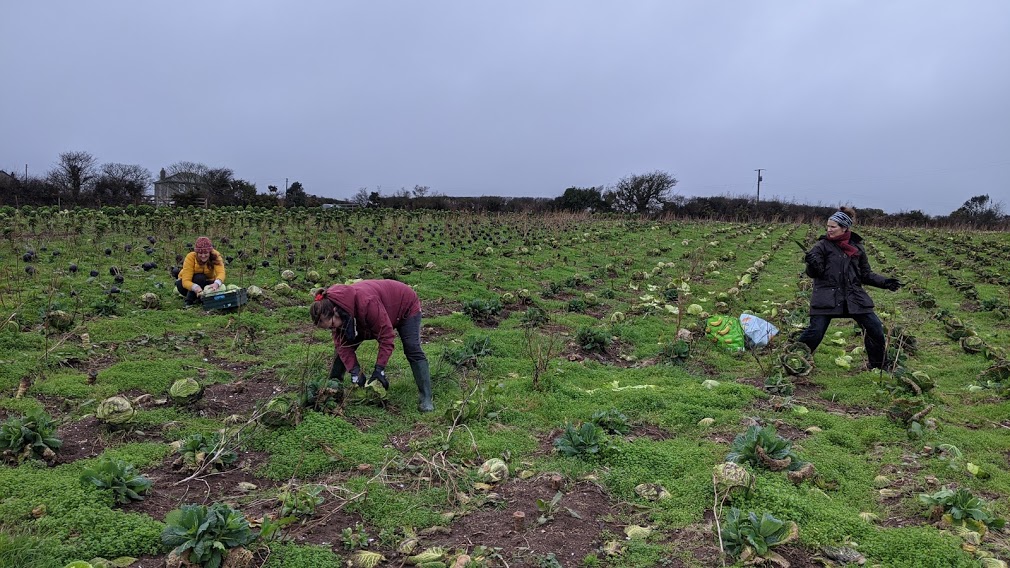 The Most Rewarding Experience Ever
" Gleaning Cornwall has been set up to reconnect people with the land, minimise waste and help feed those in poverty at a time when numbers of people struggling to put food on the table have rocketed, especially since the start of the Covid pandemic. Launched by Regenerative Food and Farming CIC, the Gleaning Cornwall network plans to harvest surplus food or pick-up wonky produce and deliver it to food banks and community kitchens. In doing so they are bringing an age-old practice to avoid waste into the 21st century."

Support the work of Gleaning Cornwall network
Add Your Heading Text Here
Add Your Heading Text Here