Communities bringing farm surplus to those who need it.
No good food should go to waste!
Coming to a field near you very soon!
Following a successful crowdfunder we are humbled by the generosity of our supporters and would like to say a huge THANK YOU to everyone who has donated during December 2021 to help us raise funds.
We are working right now to buy 2 4×4 vehicles and trailers so that we can get in on the muddy fields to bring even more veg to those in need. We hope to be on the road in the next couple of weeks. If anyone has an ideal donor vehicle that would fit our needs or if you're a garage owner or mechanic that would help us source a reliable vehicle then please get in touch
To everyone who believed in this project and supported it, THANK YOU from all of us at Gleaning Cornwall!
Wow, what an amazing bunch of volunteers we have! Watch and enjoy our Gleaning Flashmob in fields across the county as they dance to Irene Cara – Flashdance What A Feeling. With just 2 weeks to go we are just over half way with our Crowdfunder, so please share, share share and get everyone you know to donate to our much needed crowdfunder https://www.crowdfunder.co.uk/cornwall-gleaning-network-vehicle-fund
Gleaning Cornwall - Vehicle Fundraiser
Gleaning Cornwall is in need of 2 suitable 4×4 vehicles to aid us in gleaning ever increasing amounts of veg from local farm fields. Our Crowdfunder is now live, read more about it here or hit the donate button. Thank you to everyone who has donated so far, together we can fight food poverty
Our volunteers have been hard at work gleening fruit and veg across mid and west Cornwall but we need to grow our team. So far this year we have rescued over 35 tons of produce that ordinarily would have rotted in the field. This has provided a vital lifeline to families accross the county who are facing food poverty.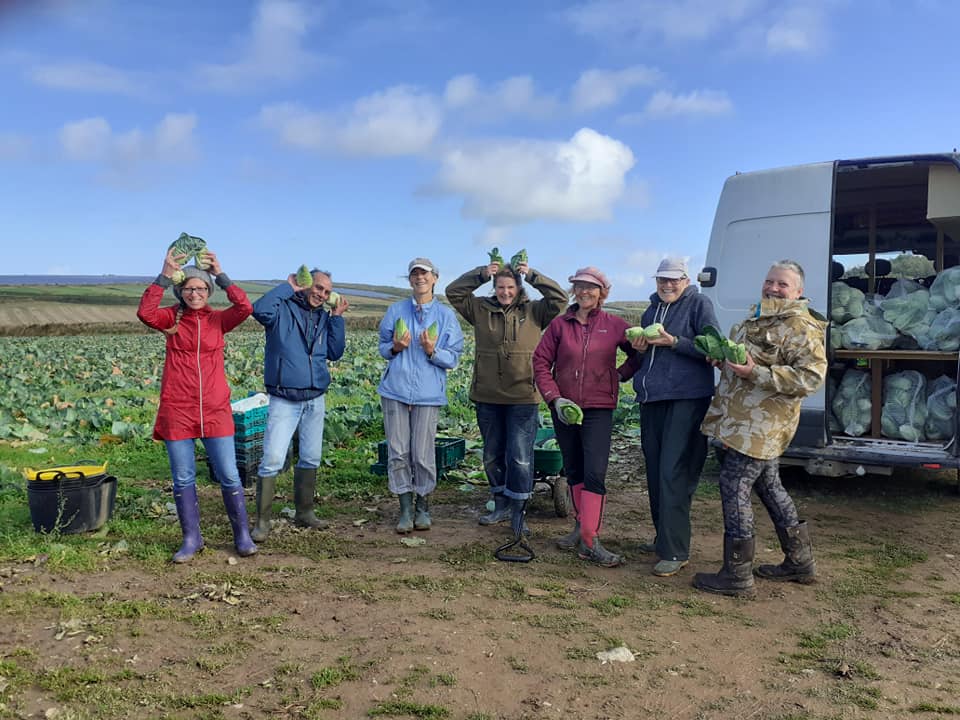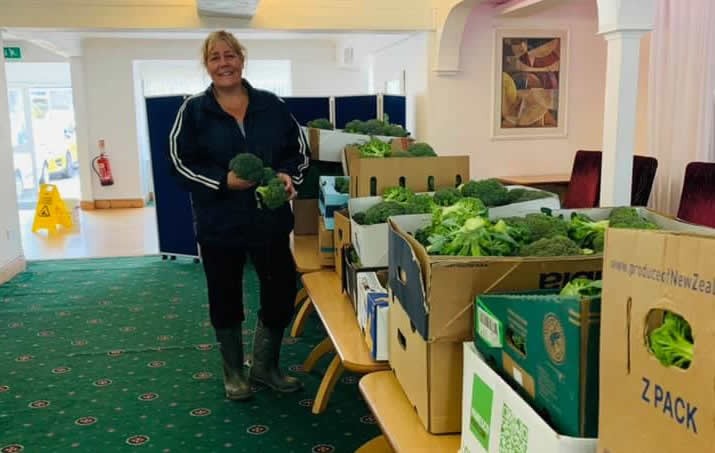 Ensuring food goes where it's needed most
The Gleaning Cornwall network supplies fruit and vegetables to around 100 charities, organisations and volunteer groups who are working hard to ensure those facing food poverty don't go hungry.
I am so glad that have been able to be a Gleaning volunteer. I really wanted to do something that would mave a difference but also something that would give me a chance to meet up with others who were concerned about food waste and also the dreadful explosion in the need for food banks.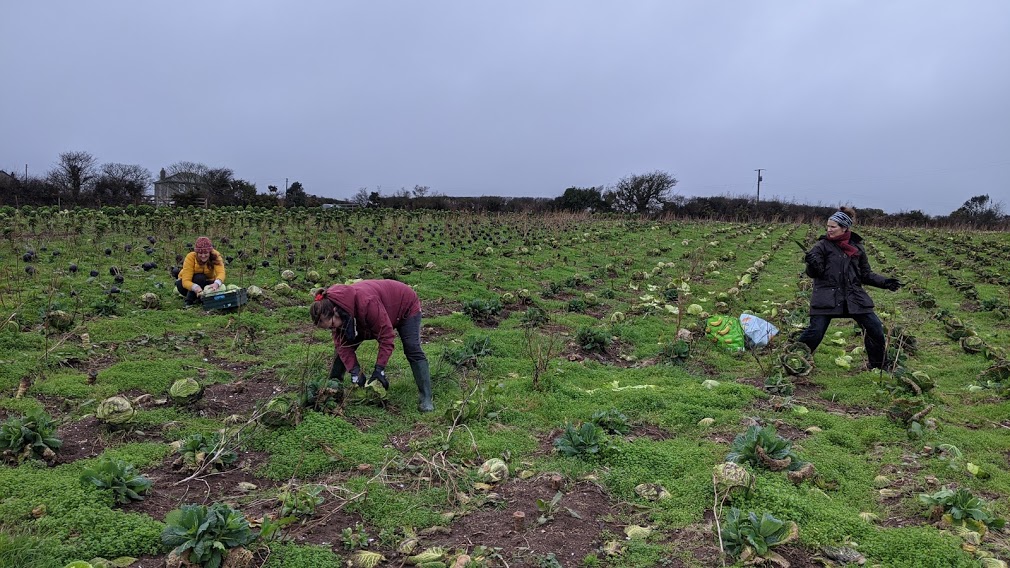 The Most Rewarding Experience Ever
" Gleaning Cornwall has been set up to reconnect people with the land, minimise waste and help feed those in poverty at a time when numbers of people struggling to put food on the table have rocketed, especially since the start of the Covid pandemic. Launched by Regenerative Food and Farming CIC, the Gleaning Cornwall network plans to harvest surplus food or pick-up wonky produce and deliver it to food banks and community kitchens. In doing so they are bringing an age-old practice to avoid waste into the 21st century."

Support the work of Gleaning Cornwall network