Update - Our 4x4 pickup needs a name!
Thanks to everyone for coming together to get the Gleaning team in 4 wheel drive. We did it! The first 4×4 has been purchased and is now hard at work.
This 4×4 vehicle will enable Gleaning Cornwall to safely get crates of veg out of the muddy winter fields, meaning our fantastic teams of volunteers no longer need to struggle through the mud.
As an organisation fighting #FoodPoverty we will be able channel more energy into harvesting surplus produce, keeping Food Banks and Soup Kitchens across the county well stocked with fresh healthy produce
But – our truck deserves a name! We're asking our followers to come up with the best name. So send us your suggestions
#namethegleaningtruck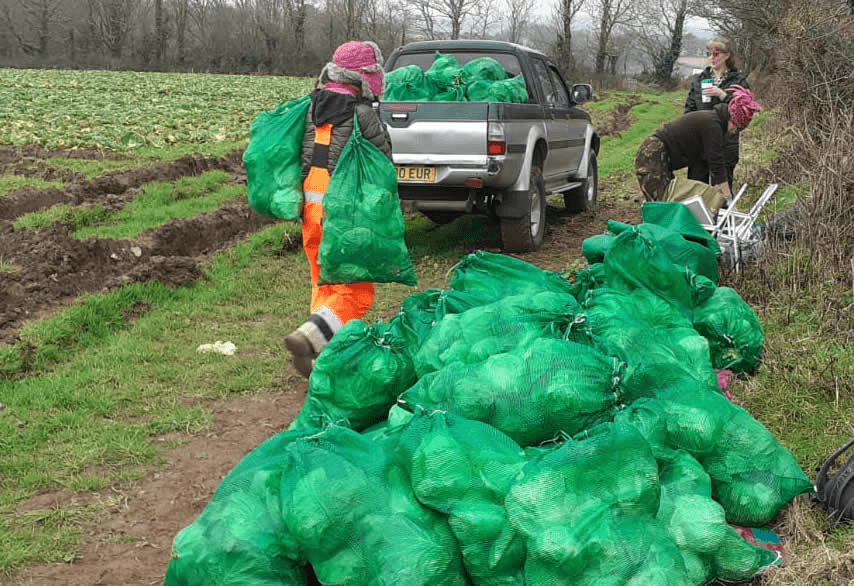 Coming to a field near you very soon!
Following a successful crowdfunder we are humbled by the generosity of our supporters and would like to say a huge THANK YOU to everyone who has donated during December 2021 to help us raise funds.
We are working right now to buy 2 4×4 vehicles and trailers so that we can get in on the muddy fields to bring even more veg to those in need. We hope to be on the road in the next couple of weeks. If anyone has an ideal donor vehicle that would fit our needs or if you're a garage owner or mechanic that would help us source a reliable vehicle then please get in touch
To everyone who believed in this project and supported it, THANK YOU from all of us at Gleaning Cornwall!
Gleaning Cornwall - Vehicle Fundraiser
Gleaning Cornwall is in need of 2 suitable 4×4 vehicles to aid us in gleaning ever increasing amounts of veg from local farm fields. Our Crowdfunder is now live, read more about it here or hit the donate button. Thank you to everyone who has donated so far, together we can fight food poverty
Please help us to keep going through the winter…
Since our start in August the weather has been kind, meaning that we have been able to drive onto the fields directly and load up our vehicles. So far in 3 months we have harvested over 30 tonnes of fresh veg and delivered this to food banks and projects that need it!
However, as the Cornish winter approaches, we find that we have a real need for some suitable, off road vehicles to help us keep going and keep up with the ever growing orders. 
This fund will help us buy two second hand 4×4 vehicles that we can use to load up with equipment, tow trailers of veg and transport our produce across the fields and to the wider community. 
By helping to buy these vehicles, you will be enabling us to continue harvesting through some of the toughest months to provide fresh, healthy and local food to those most in need in our county. 
Thank you so much for your help.
Our volunteers have been hard at work gleening fruit and veg across mid and west Cornwall but we need to grow our team. So far this year we have rescued over 35 tons of produce that ordinarily would have rotted in the field. This has provided a vital lifeline to families accross the county who are facing food poverty.
Gleaning volunteer find it fun and hugely rewarding. It gives a chance to get outside and do something positive. The last 2 years have left many people feeing isolated and afraid to socialise. Gleaning gives a chance to meet with others in a safe, healthy and rewarding environment
If you would like to volunteer with Gleaning Cornwall please follow this link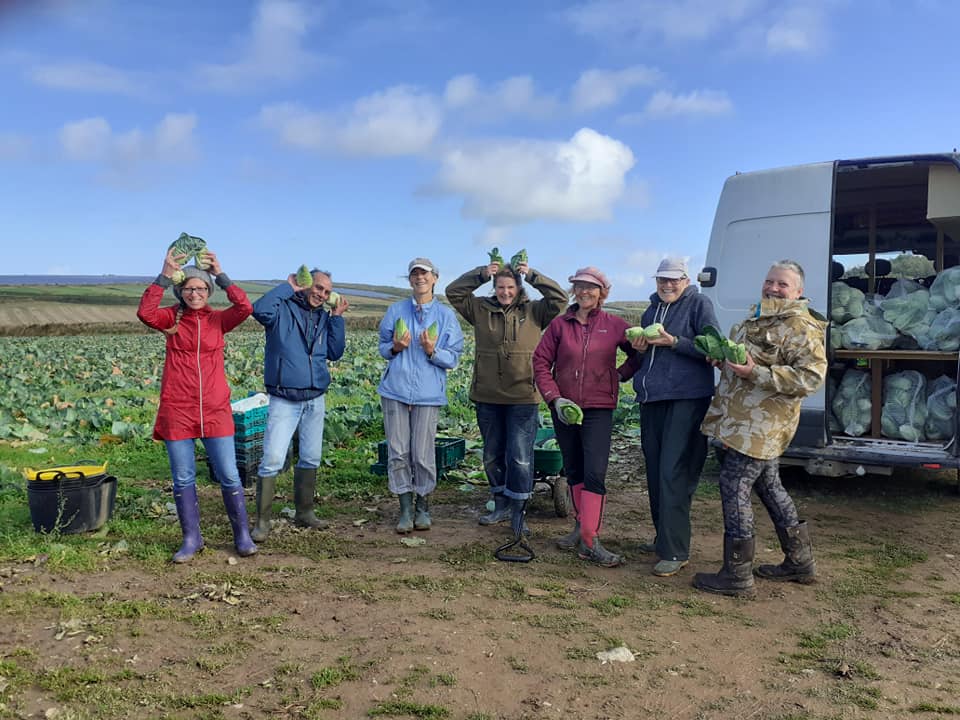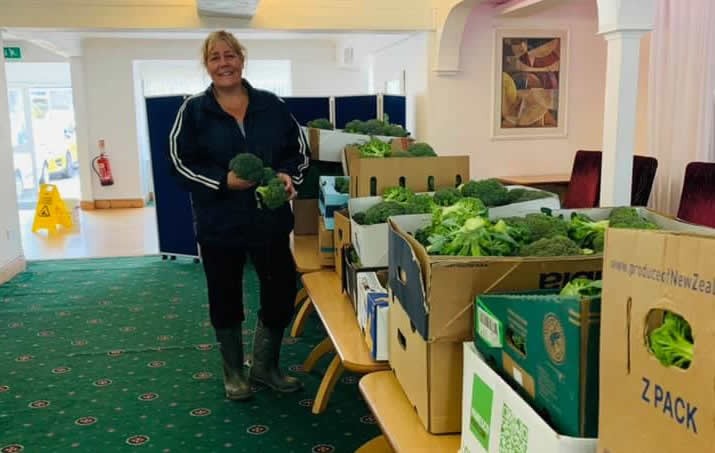 Ensuring food goes where it's needed most
The Gleaning Cornwall network supplies fruit and vegetables to around 100 charities, organisations and volunteer groups who are working hard to ensure those facing food poverty don't go hungry.
Getting food delivered to every corner of the county, whilst striving to reduce carbon emissions is a tall order. That's why our growing network of willing drivers who are happy to add a few boxes of veg to their existing workload are a vital part of the chain.
If you have a van or a large car and have a regular route that you travel each week, why not offer your services to help us get produce to the various charities and organisations we donate food to. Go to our Food Distribution page and fill in your details
I am so glad that have been able to be a Gleaning volunteer. I really wanted to do something that would mave a difference but also something that would give me a chance to meet up with others who were concerned about food waste and also the dreadful explosion in the need for food banks.
To be honest, the lockdowns really affected my mental health. It was just so frightening and then being stuck at home with trying to keep 2 teenagers in the house. When your dealing with all that with no support it does get you down. I just want to get outside, see people in my community, have a laught and know that I am helping someone else that has also struggled